Summer 2020 Course and Workshop Offerings*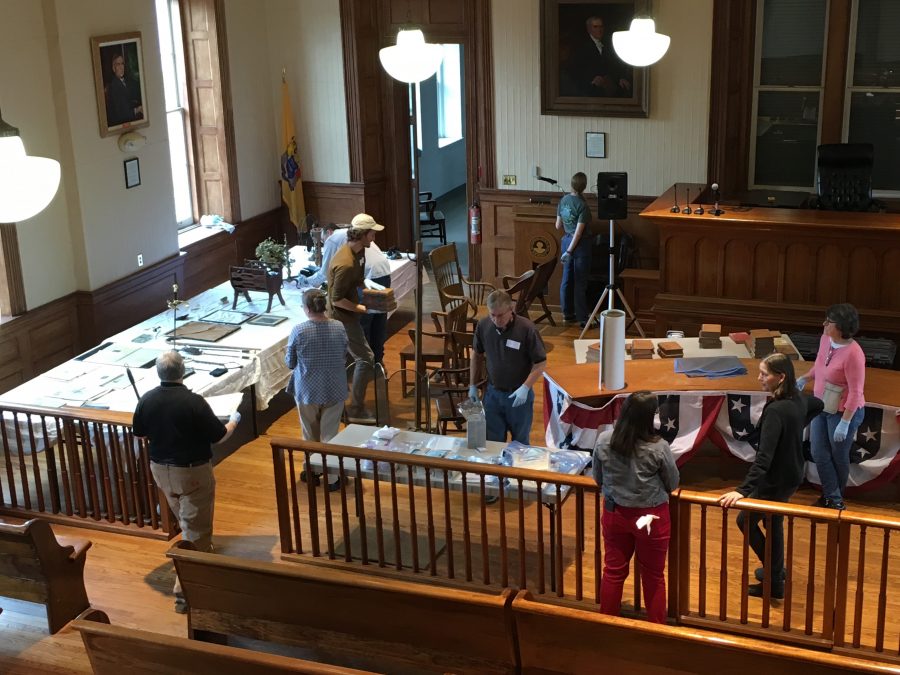 *Course details subject to change.
Spending more time at home but still want to read and talk about issues in historic preservation? Join our reading group!
Reading Group: Historic Real Estate – 
FULL!
5-week, online reading group
About: Spending more time at home but still want to read and talk about historic and contemporary issues in historic preservation? Join us as we read and discuss historian Whitney Martinko's new book, Historic Real Estate: Market Morality and the Politics of Preservation in the Early United States (Philadelphia: University of Pennsylvania Press, 2020). We will cover book content—including some insights into how historians find and use primary sources to write history—but also relate the book to recent issues in historic preservation when applicable. Each week's required reading will be accompanied by a digitized primary source. In the final meeting, we will be joined by the author, Associate Professor of History at Villanova University! 
Who should register: Anyone who would like to read and discuss this book with a small group at the appointed times should register. Please assess your interest in the book, book availability, and your equipment (computer with webcam and microphone as well as a reliable internet connection) before registering.
How to Access this Book:
-Purchase this as an e-book.
-Check your local library to see if they offer it as an eBook.
-Acquire a hardcopy through the publisher or an online retailer.
Note: A discount code for all Penn Press books is currently advertised on the Press web site for purchases made by US customers through May 3. This is a Penn Press sale; Rutgers does not guarantee book availability, pricing, etc.

Instructor: Nicole Belolan 
Guest Speaker (June 29): Whitney Martinko, Villanova University
Dates and Times: Five Mondays, June 1-June 29, 6:30-7:30PM EST.
Location: Online via Webex.
Cost: $0, but participants must have access to the book and meet tech requirements (see above)
Credits: 0.5 CEUs
Course Number: HP-121-Sum20
Registration: https://ce-catalog.rutgers.edu/coursedisplay.cfm?schID=79996 Limit 10. Sorry, this reading group is full! You can still join the waiting list.
Nicole Belolan is Public Historian and Acting Director at the Mid-Atlantic Regional Center for the Humanities (MARCH) at Rutgers University-Camden, where she directs the Continuing Education Program in Historic Preservation and serves as Co-Editor of The Public Historian and as Digital Media Editor, both for the National Council on Public History. Belolan is a historian of the material culture of everyday life in early America and specializes in disability history. She has been working in the region's small museums and historic sites for over ten years, particularly in the areas of collections management and interpretation. She earned an MA from the Winterthur Program in American Material Culture and in History as well as a PhD in History, all from the University of Delaware. 
---
If you would like step-by-step registration instructions, please click here!