Certificate Program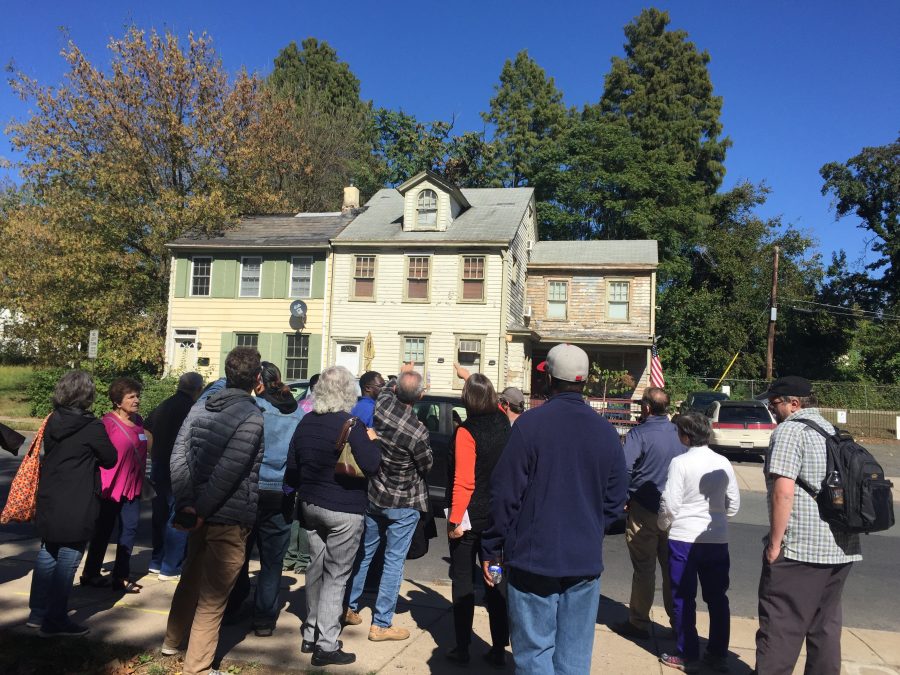 The Certificate in Historic Preservation at the Mid-Atlantic Regional Center for the Humanities (MARCH), Rutgers University-Camden, is designed for those who desire to gain a deeper understanding of the theory and practice of historic preservation. Participants learn from professionals working in the field to gain a realistic perspective on how the tangible remains of our past can be integrated within current environments.
The program is open to anyone interested in historic preservation: members of historic preservation commissions, town planners, historic site administrators and volunteers, museum staff and volunteers, owners of old or historic buildings, architects, engineers, attorneys, students, and anyone else with an interest in preserving cultural heritage. The certificate program is not a degree program, but it can be used to supplement a participant's work in an allied field, such as history, architecture, public history, or planning. Participation in the certificate program does not require matriculation (or enrollment) in a Rutgers degree program. Participants may take classes in any sequence and complete the program at their own pace. Enrollment in the certificate program is not required to take a class or workshop. 
Classes and workshops are taught on a pass/fail basis.
Requirements for the Certificate
In order to be awarded the certificate, students must complete:
A minimum of 15 continuing education credits (CEUs)
Two required courses:

Introduction to Historic Preservation (2 CEUs)
American Architectural History (2 CEUs)

At least one of either:

Preservation Planning (2 CEUs)
Materials and Techniques of Historic Restoration and Rehabilitation (2 CEUs)

At least 9 additional credits earned from any combination of classes or workshops
One CEU is defined as 10 contact hours of participation. MARCH calculates CEUs for its program and maintains records of CEUs earned by participants.
Selected classes may also offer American Institute of Architects (AIA) and American Institute of Certified Planners (AICP) continuing education credit.
Review our learning objectives for Introduction to Historic Preservation  and American Architectural History  here. PDF | Word Doc
View our catalogue of past course and workshops here. PDF | Word Doc
Questions? Email us at preservation@camden.rutgers.edu.
Registration for Fall 2023 workshops and classes will open in August of 2023.